It has been a while since my last blog post.
The past few months have been somewhat of a roller coaster ride to say the least.
So I would like to take the time to give a quick overview of what I have been up to.
DAE Goes USA: Visiting Seattle and Vancouver
Early February Digital Arts and Entertainment went on it's bi-anual DAE Goes USA trip with it's 2nd and final year students. Destinations: Seattle and Vancouver.
The trip included visits to the Microsoft Campus in Redmond, Valve, ArenaNet, DigiPen and the EA campus in Vancouver.  At each of these visits we were received exceptioally well and treated to a series of interesting talks and Q&A sessions, including a session with Gabe Newell himself. Kudos to the team that organised the trip and made this all possible. It's not every day that you get to go these places and get an inside view on how these different companies operate.
During our visit to Valve and DigiPen we were asked to showcase some of the games that were made by DAE students. The teachers had chosen a games that I had worked on as one of the games worth showing. This was quite an honor to be asked to give a presentation at these companies and receive feedback by industry veterans.
The game we were chosen to present is called Phase and was created during the course of 12 weeks, while also taking part in other courses, as part of the Integration projects course at Digital Arts and Entertainment. This is not a complete game but more of a vertical slice of what could be a full game.
It was nice to see that all of the student games got really well recieved. In general people also seemed really impressed with the quality of the projects considering the time we had to come up with a concept, prototype and get a polished and playable end result.
Below you can view the trailer for the game I had to present 🙂 .
The Internship Roller Coaster
Once back from our USA trip there was little time to recover for me and my fellow students as the day after was the start of our internship semester.
As of writing this I am still in the middle of my internship with a new independent games company called Gateway Interactive, led by Louis Deane with who'm I had worked before on Stargate The Last Stand back in the day and Duncan Mulholland, firefighting Scotsman extraordinaire.
This is not your regular run of the mill internships for a number of reasons.
Gateway Interactive is currently part of the Microsoft Ventures accelerator progamme based in London.
This means that while we are working in the London based offices we receive professional mentoring on how to run a game studio, get in contact with tons of people who have years of experience and know how within the industry and get to go to places that you wouldn't normally be able to go to. Next to receiving the occasional session mentoring we are also assigned two main mentors. In our case Salvatore Fillecia, who used to be lead project manager and lead software manager at Rare and now is studio director at Microsoft Lift London, and Lisa Long, Senior product planner at Skype.
Going in I knew that I had a time of hard work ahead of me and a series of challenges the likes I had not encountered yet during my time working on game projects. It has given me a very interesting new view of the gaming industry and a better idea of what it takes to start up a new studio and at the same time bring a game to completion with limited resources and a very small team.
On top of that you can take the word accelerator quite literally as the past few months have been a whirlwind of events, meetings and development.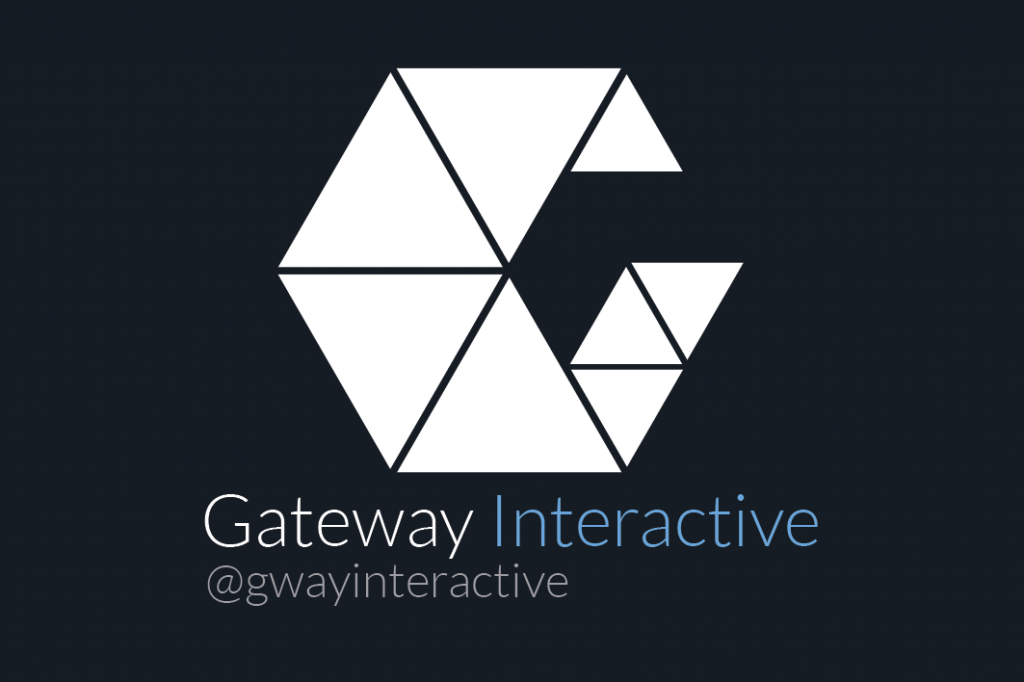 GDC 2014
During my time at Gateway our game got noticed by Microsofts ID@Xbox programme and we were chosen out of the huge amount of candidates to be featured as on of the 25 selected games during the ID@Xbox event at GDC2014 !!!
Not every day that you get to go to GDC, be featured during a Microsoft event and this as part of your internship…
Big shout-out to the guys from Habitat who were also part of the event and who have just received full Kickstarter funding. Congratulations to them and looking forward to be able to construct the most insane space junk missile enhanced asteroid pulverizing physics defying space ships imaginable:p .

Spectra
Since I joined the team we have been working hard on finishing Spectra and bringing it to a polished and fun to play game.
People seem to respond really well to the game, appreciating the punishing nature of it, the feeling of nostalgia while at the same time feeling slick and futuristic and the amazing music that is a core part of the game experience and is made by Chipzel, who also did the music for Super Hexagon.
During a recent showcase at Insomnia 51 we had numerous people coming back to play the game over and over again so they could get the highscore or complete a certain track to 100% completion.
The best response probably came from a young boy and his father: "O Wow this is so neat!!! This is way more fun than minecraft".
Spectra is set to be released on Windows Phone 8, Windows Store, Android, IOS, Xbox One and hopefully if all goes well the PS Vita.
Oddworld fan project update
As the title of this blog suggested, the past few months have been an insane rollercoaster ride and unfortunately with everything going on and happening at the same time I have had almost no free time left (including sleep).
I do however plan to go back to the project and continue work on it as soon as I can and I have the hardware at my disposal to be able to run all the required software.
END OF TRANSMISSION