---
Description
A sci-fi tram terminal created using Unreal Development Kit (UDK). All assets and materials were created by myself and combined to create the final scene.
The wall pillars are created using a design made by Angelino Desmet, based on my original blockouts. The doors and doorframes are created based on a design made by Emiel De Paepe, based on my original blockouts.
Quick Overview
Work:
Environment design
Level blockout
Creation of environment materials

Diffuse
Specular
Normal
Gloss + Emissives + Opacity (combined using RGB channels of a single texture)
UDK materials

Creation of environment props and building blocks

Initial blockouts
High poly to Low poly workflow
Collisionmeshes
Textures + Materials

Environment constrution in UDK
Lighting
Engine:
---
Environment Assets
Hover over the images to view the wireframes.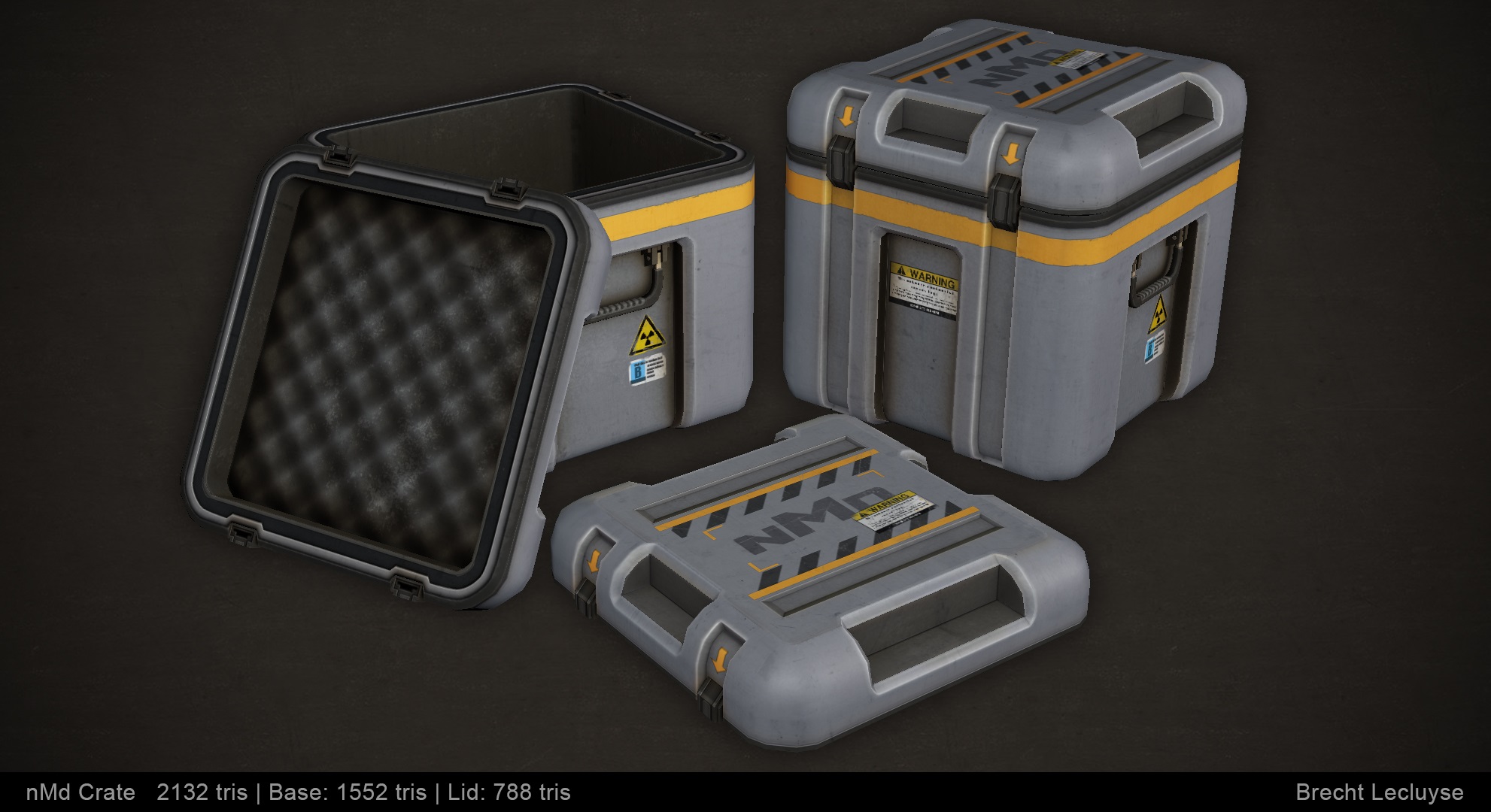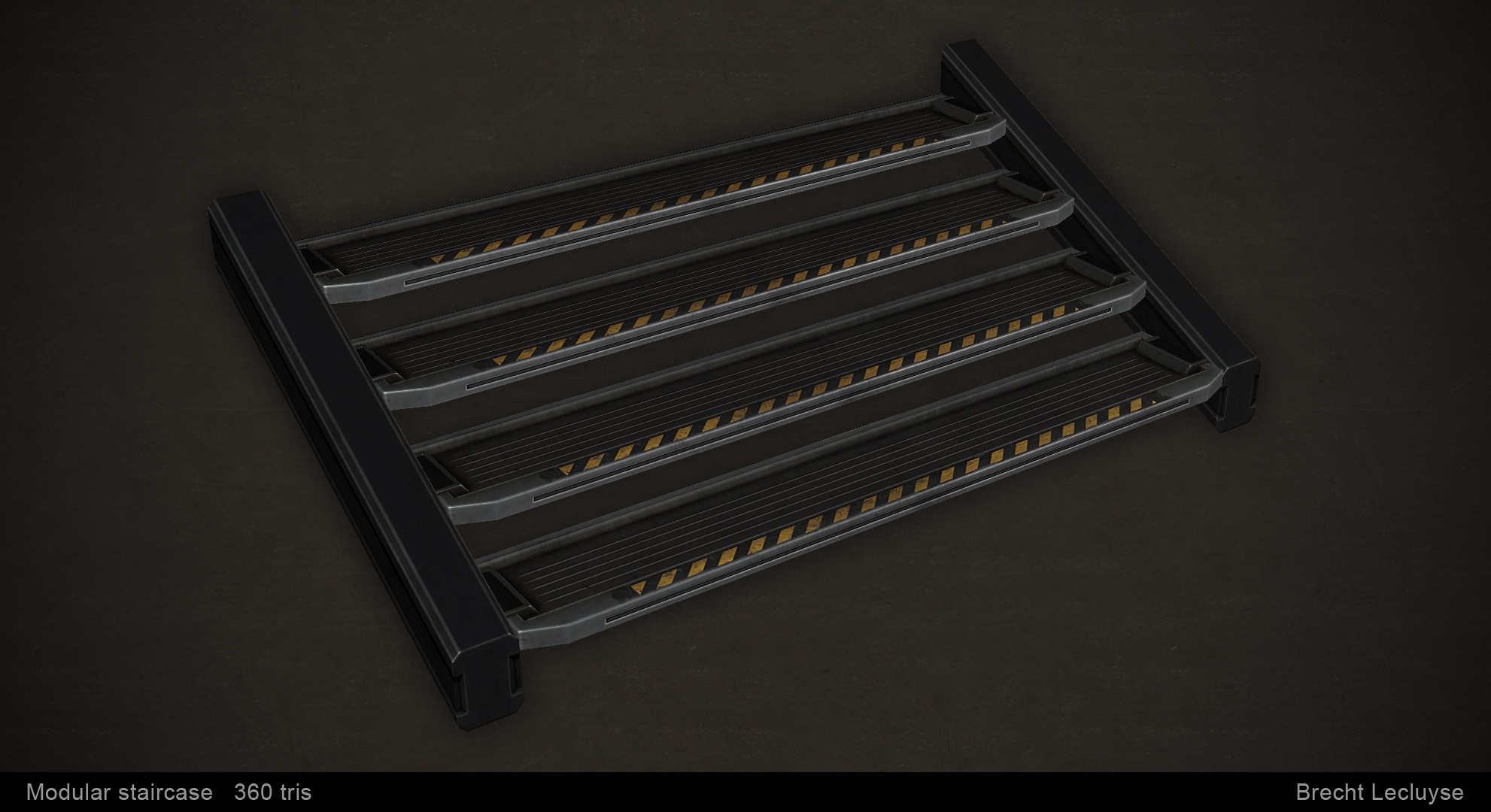 Empty UV space in the staircase textures is to be used for assets such as cables/wires/connection bolts/…
This texture is also used for a set of modular rails and cornerpieces that attach to this staircase.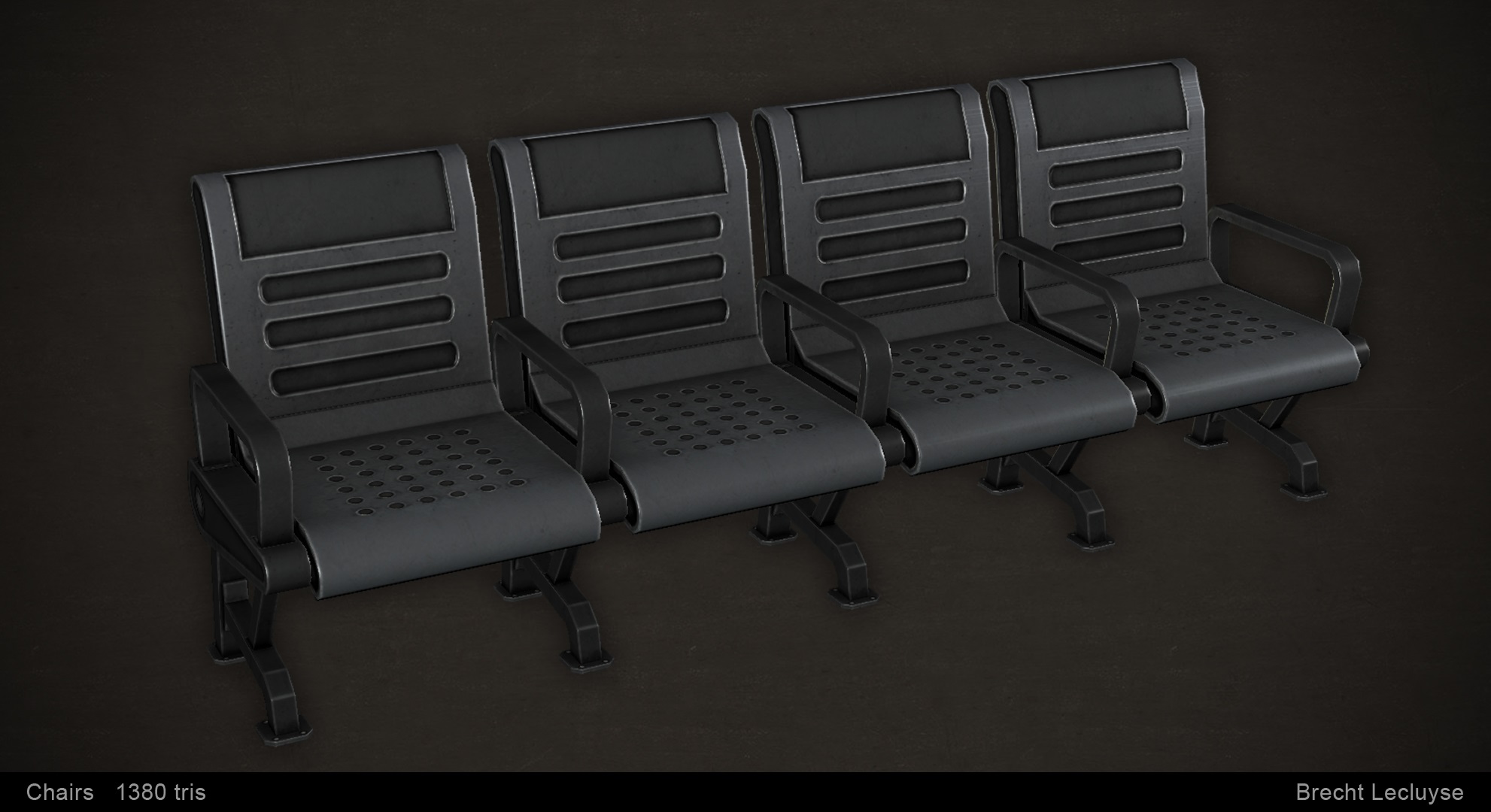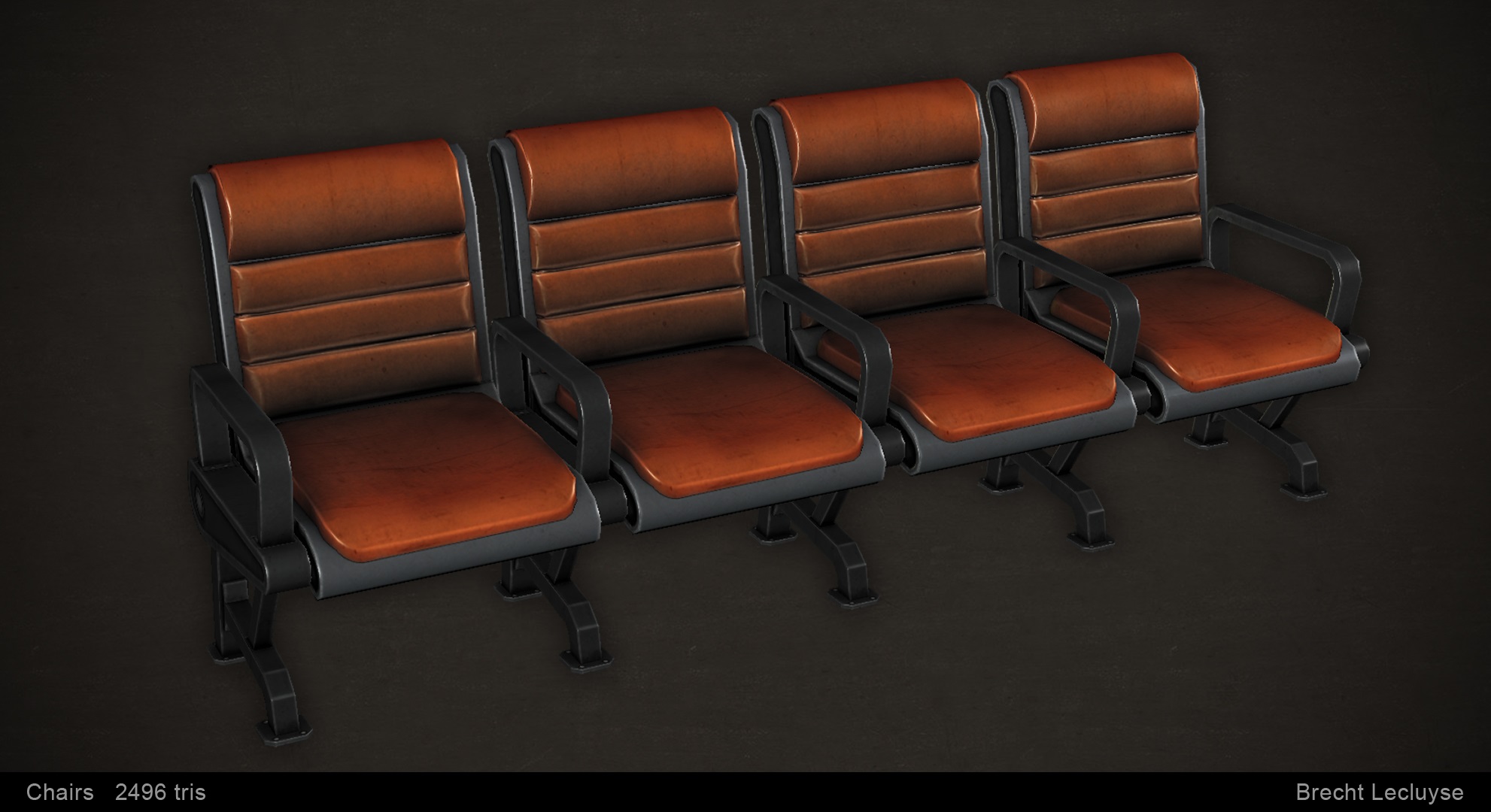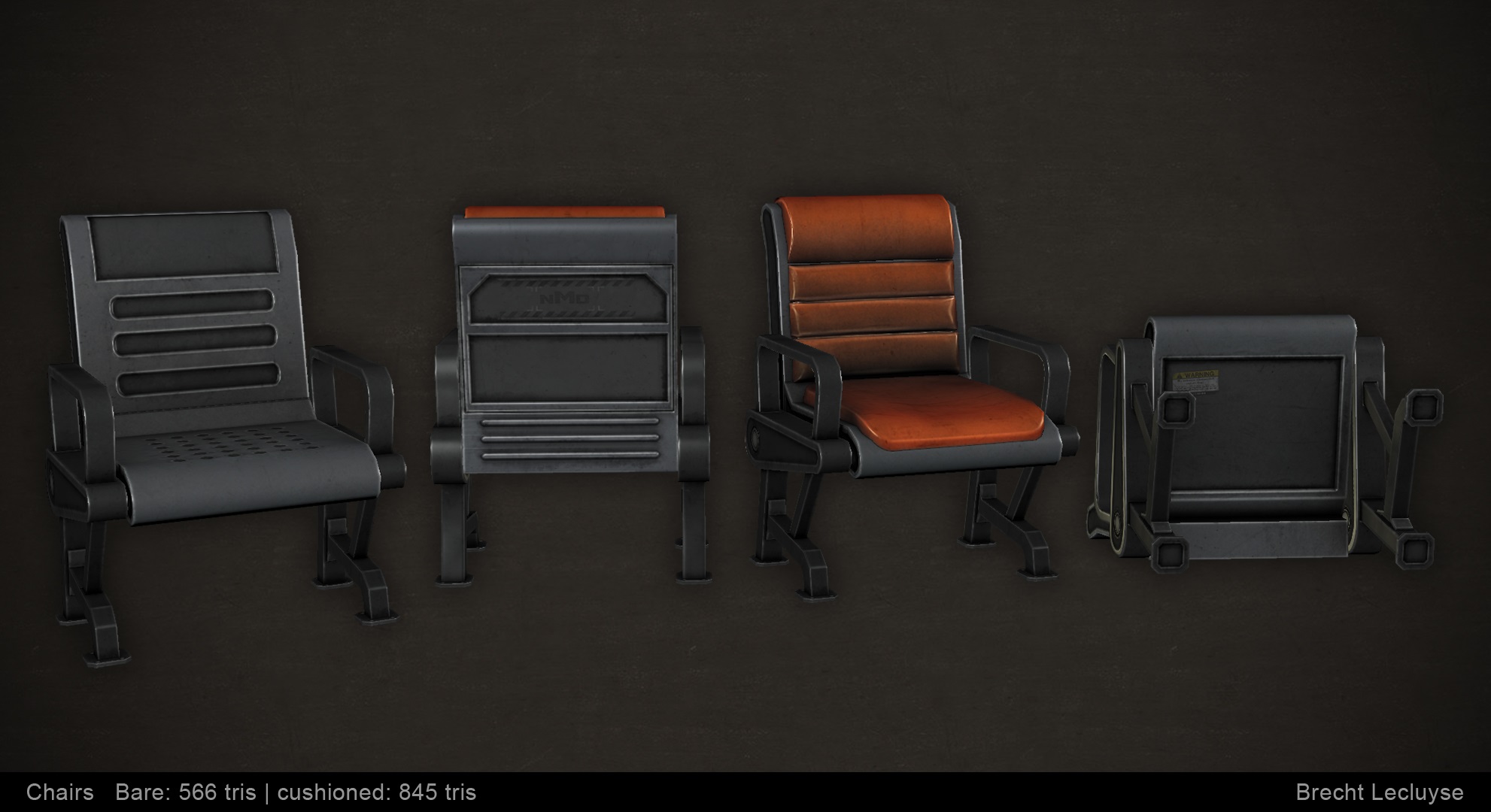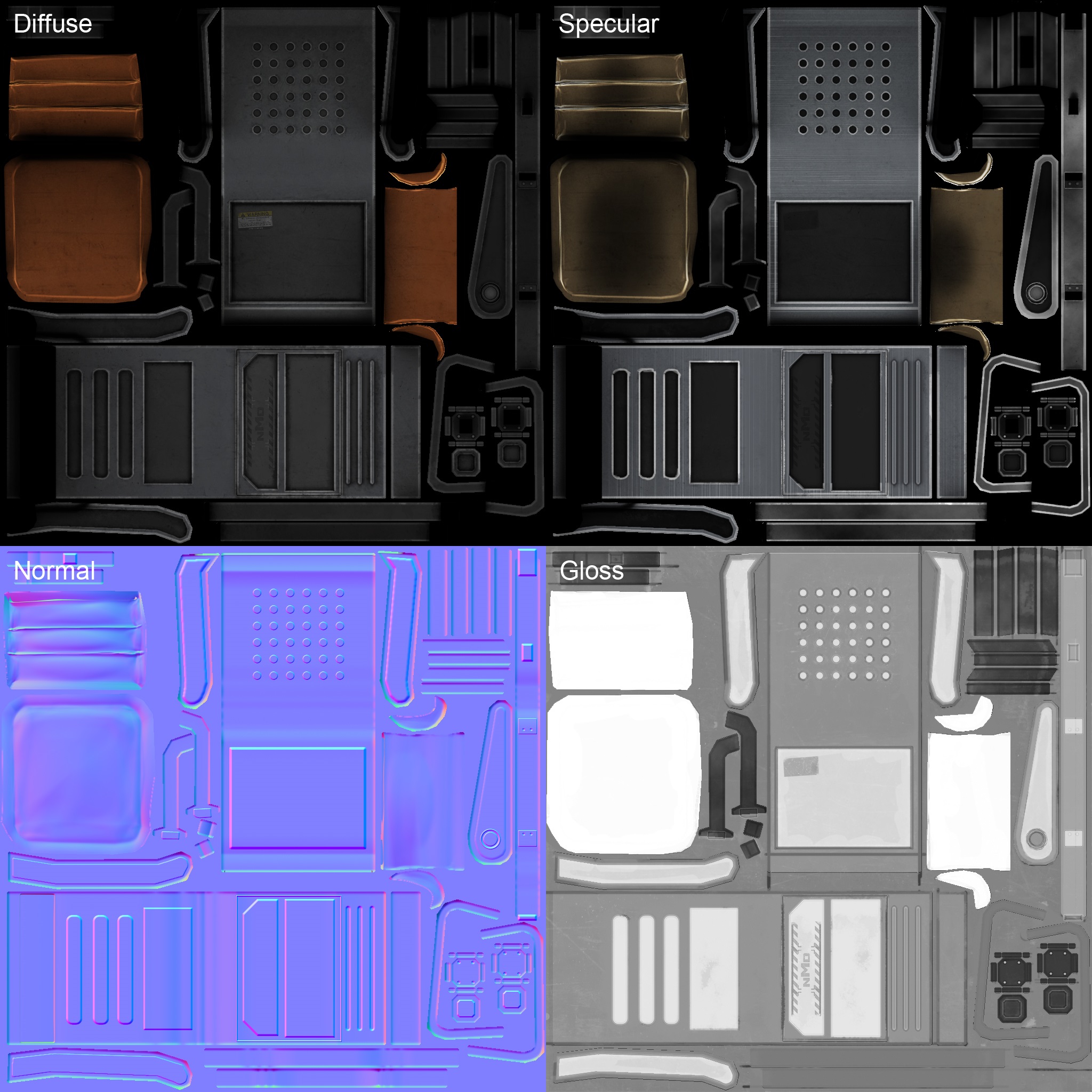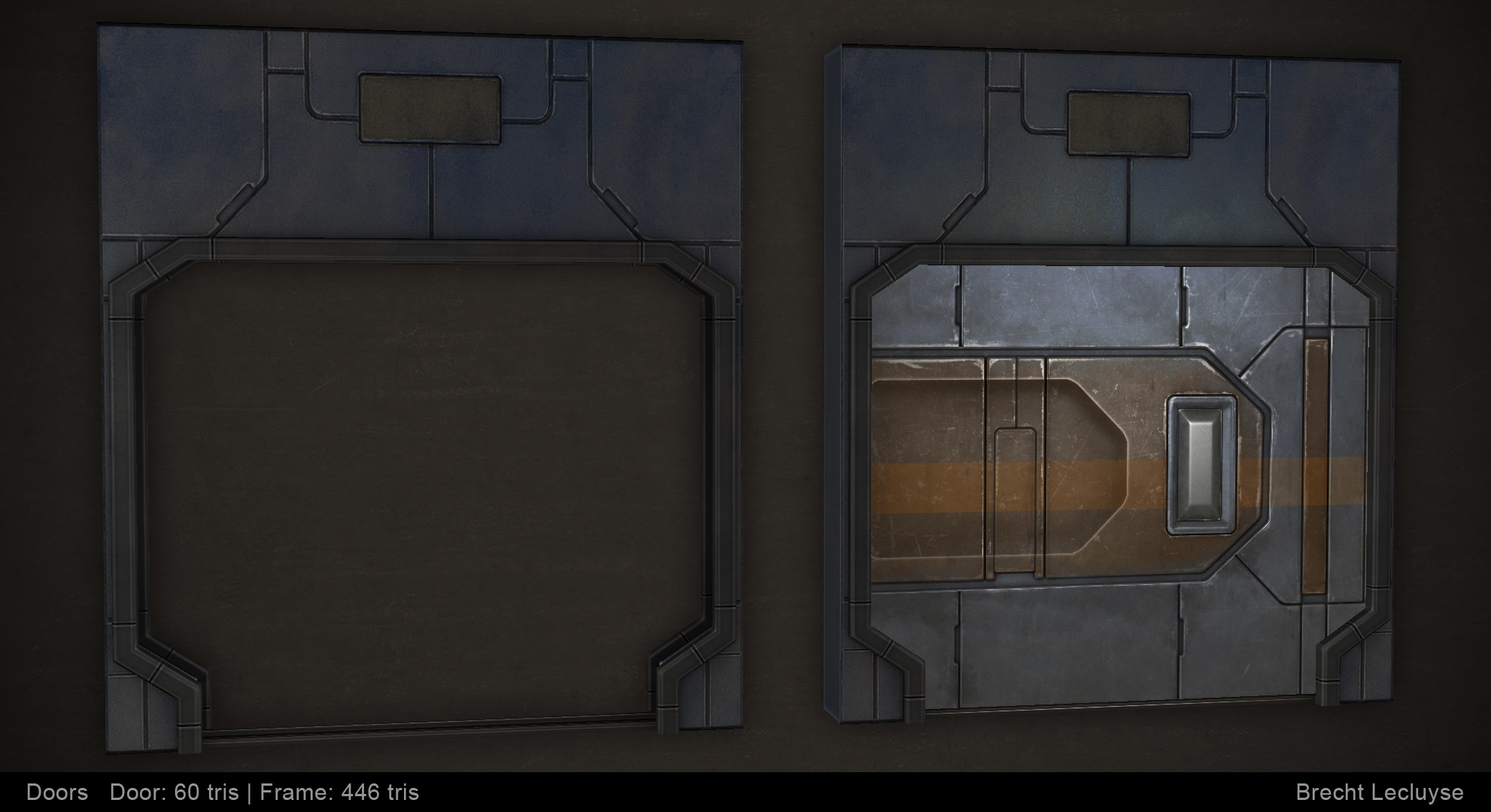 This door was originally created by Emiel De Paepe and was recreated from scratch and slightly altered for this scene.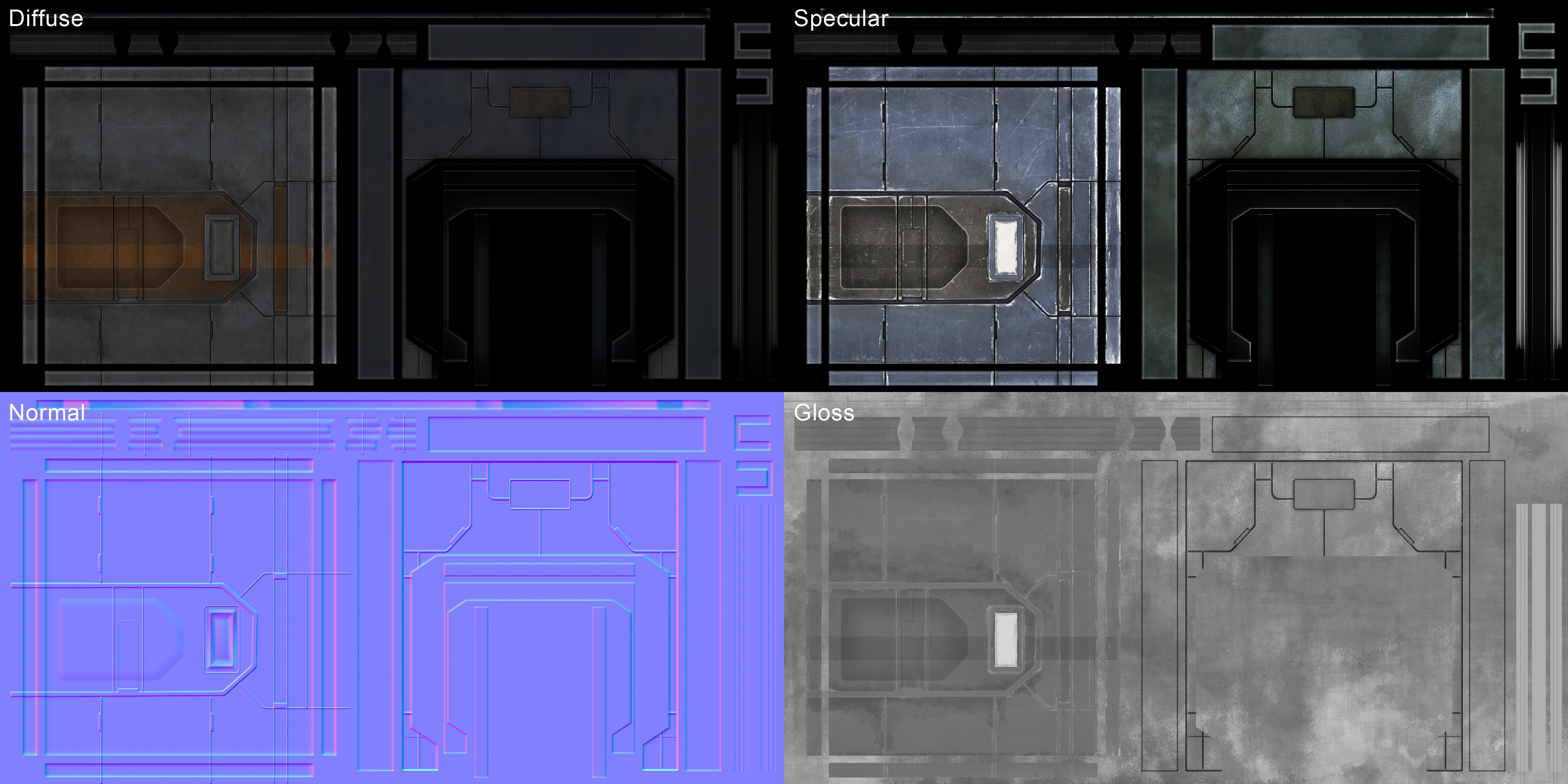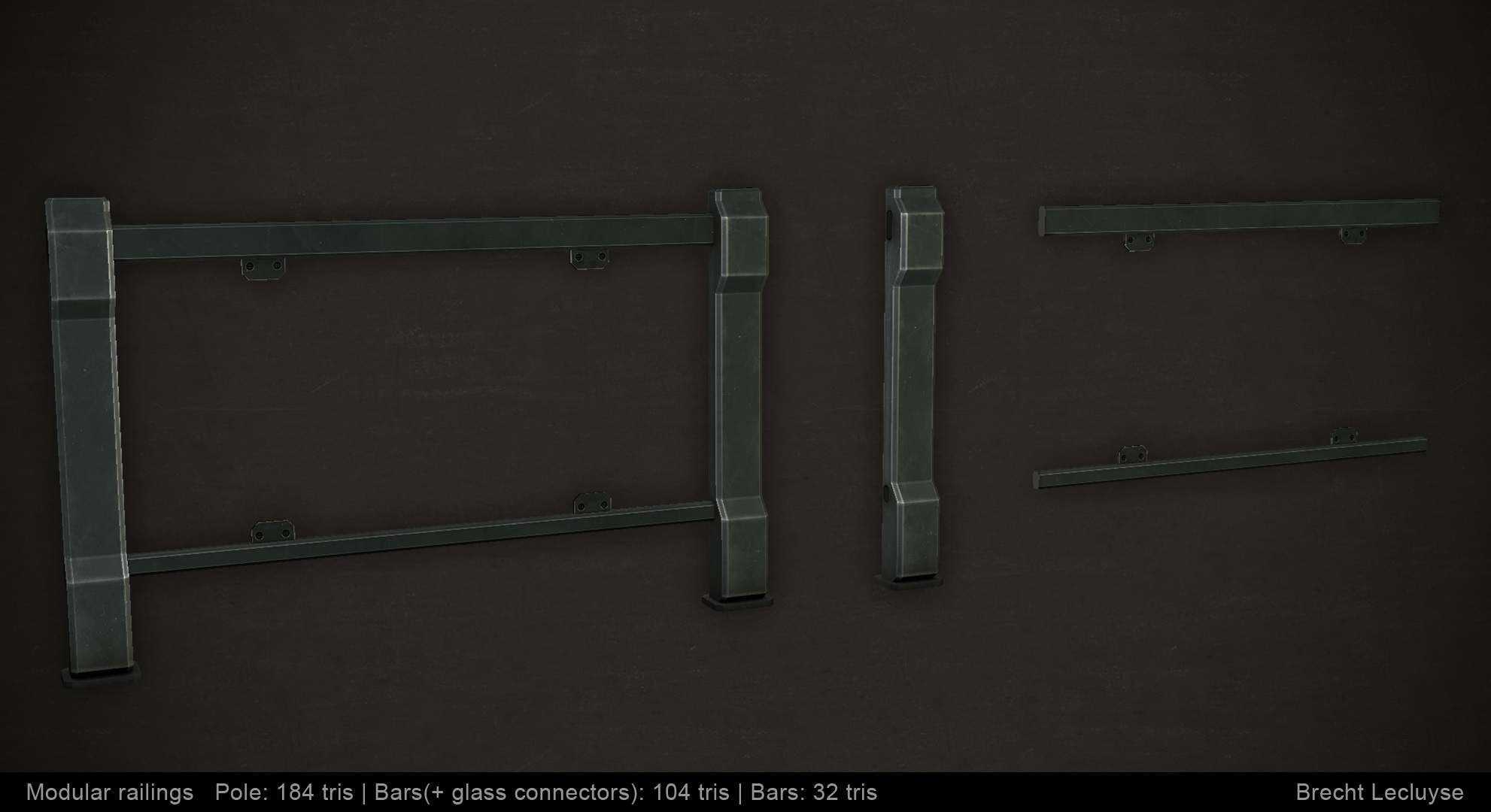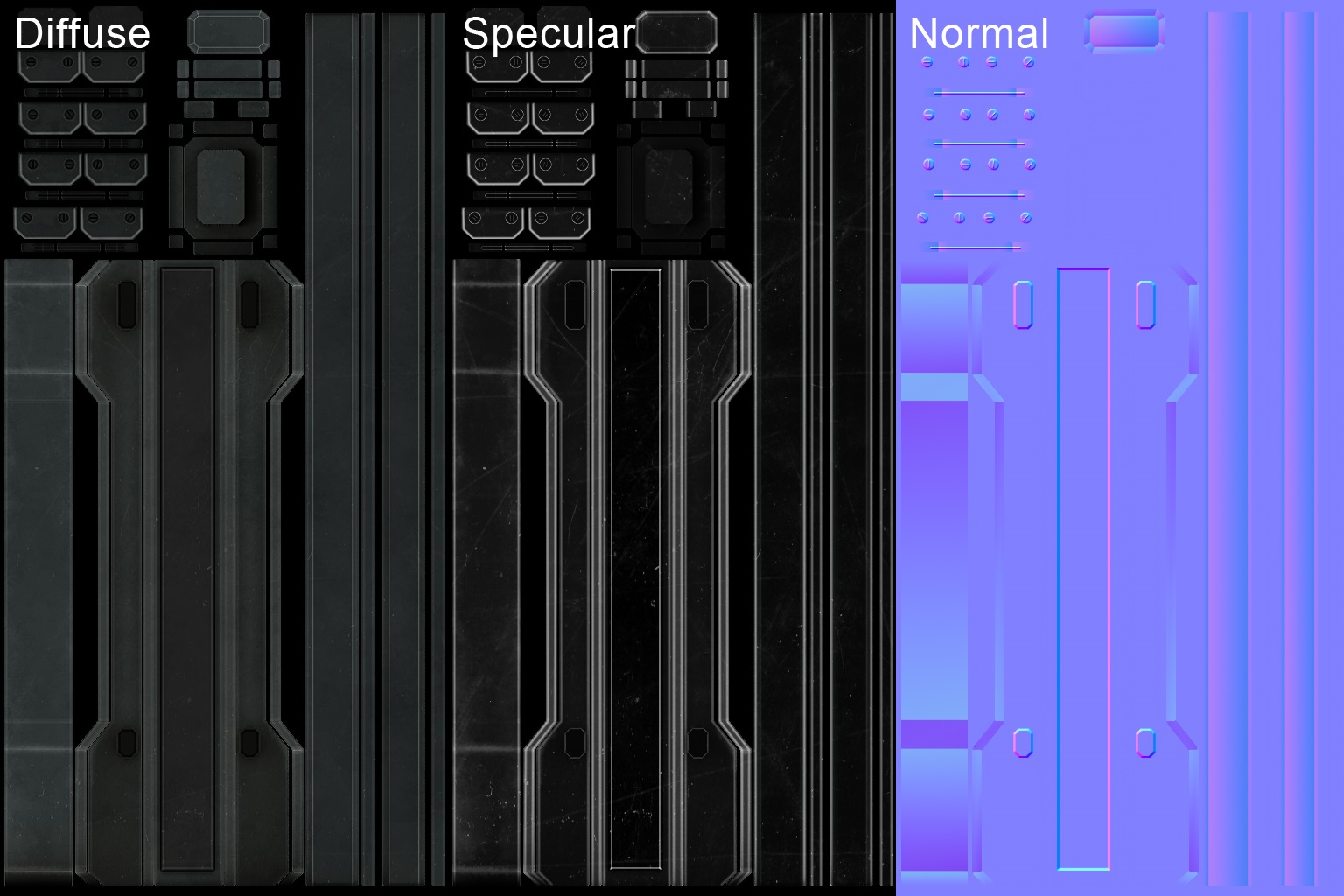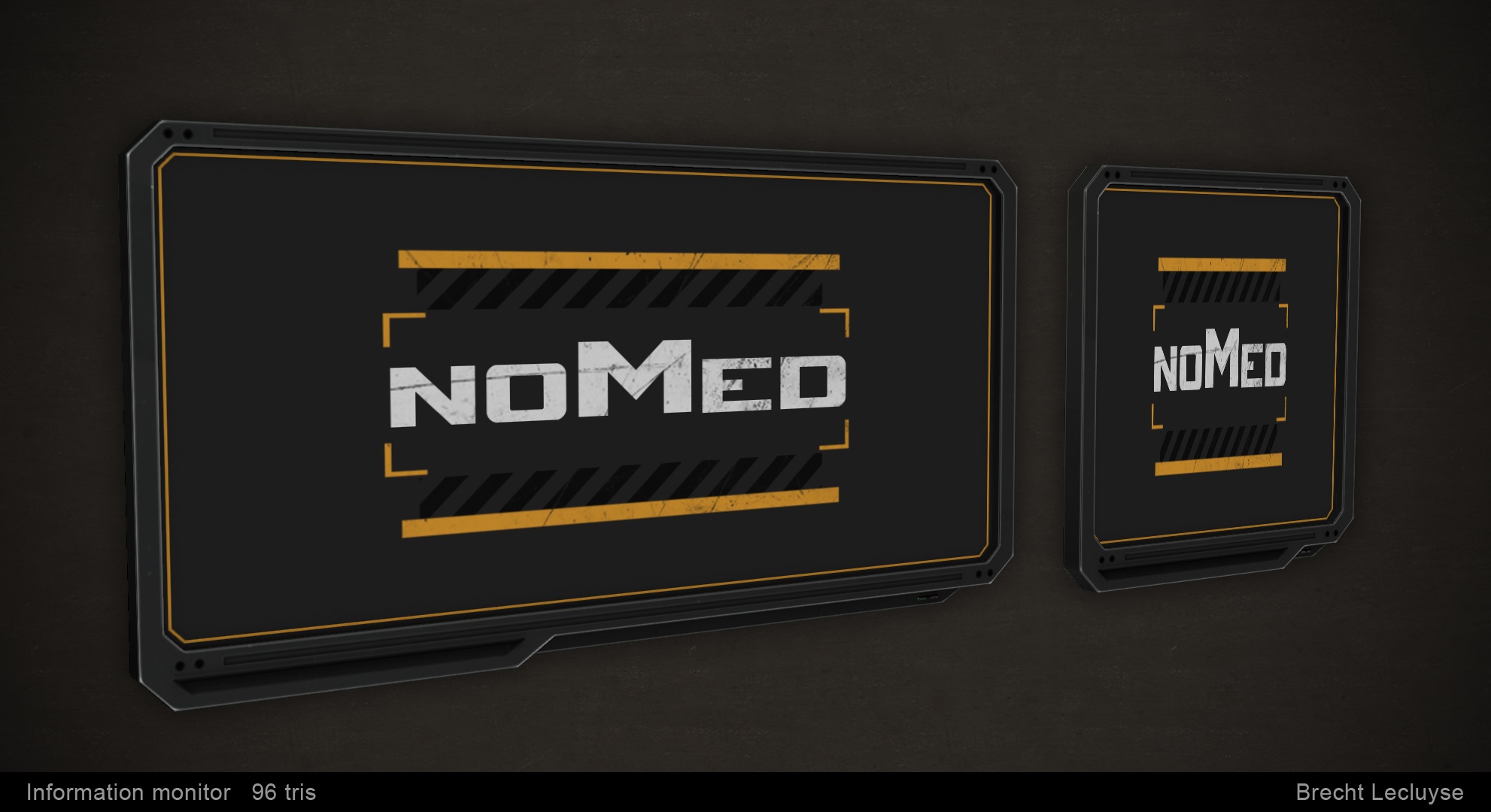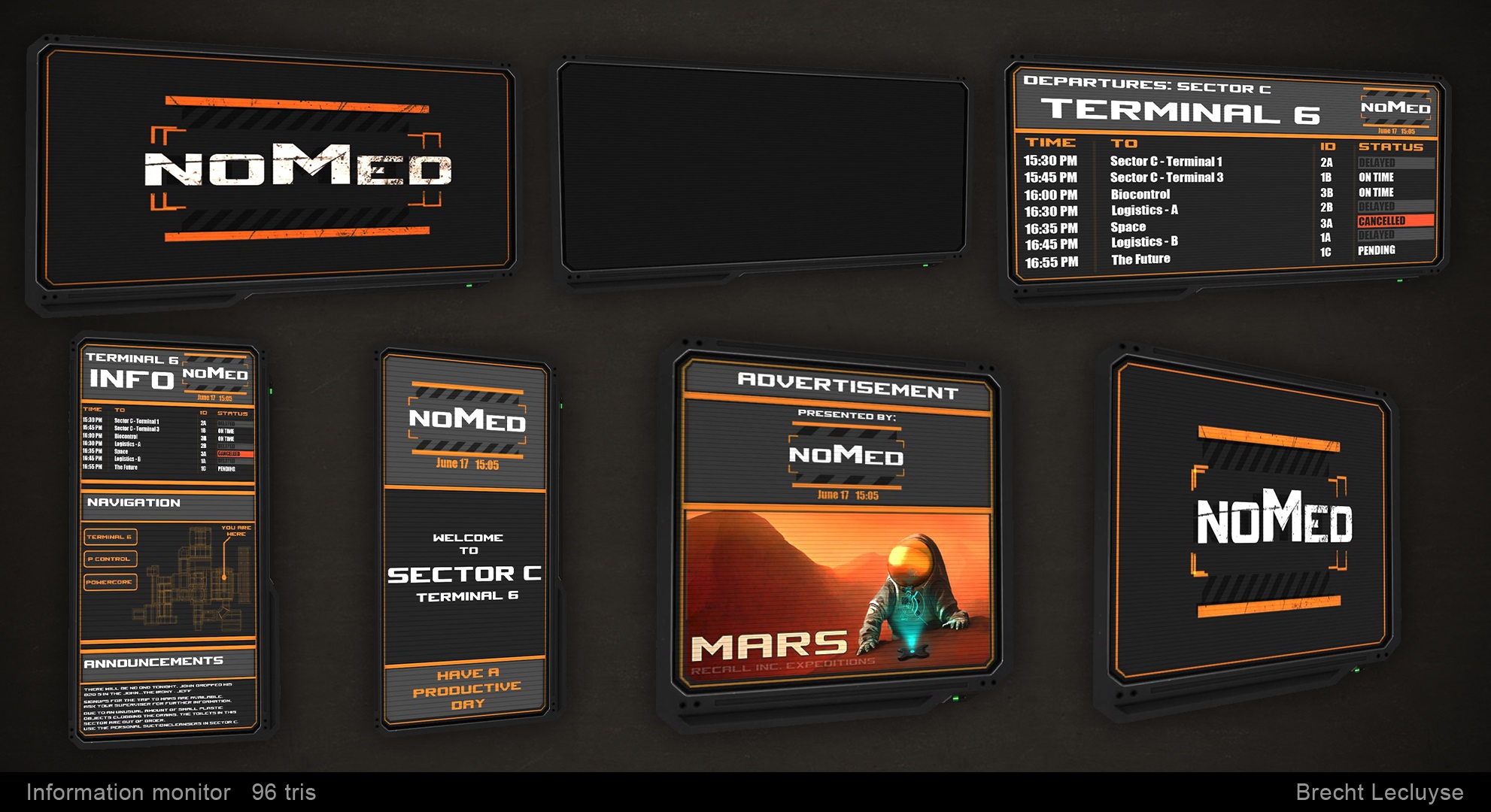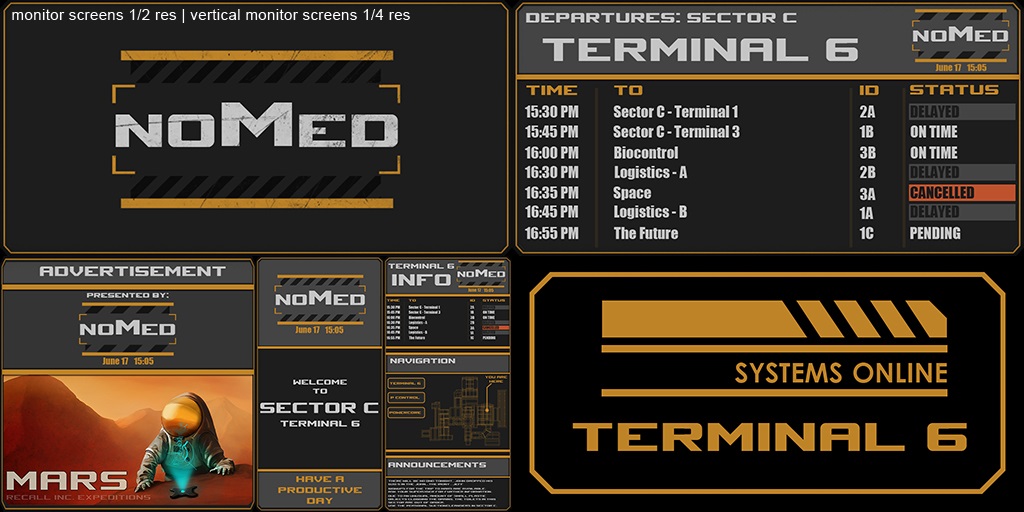 Environment Textures
Editor images
---
---
Complete level
This level was created as part of the the level design course at Digital Arts and Entertainment together with Emiel De Paepe (art) and Angelino Desmet (art). The large level does not use my versions of the doors and wall pillars that can be viewed in the scene on the top of this page.
I was responsible for the layout and environment design, environment textures, various props, Matinee scripting, level construction and lighting of the environment.
Complete level screenshots
Complete level playthrough